Sugar sprinkles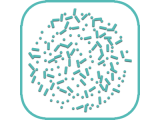 Even the most delicious dessert risks losing less tasty, but more beautiful products.
That is why it is so important decoration of cakes, keykpopsov, cupcakes, cakes and other confectionery products.
Pastry topping & nbsp; nonpareil - one of the most popular decorations for desserts
.
How to use posypku & nbsp; nonpareil for decoration
Sugar decorations, used as a decoration for desserts, are used in a broad industry and household craftswomen.
Classic nonpareil colored (colored sugar balls), sprinkled on top of your cakes, pastries make bright and festive.
Small keykpopsy that nonpareil decorate the cover completely, do not require a lot of effort to prepare, but they look the main decoration of any table.
Topping curly and traditional products in the form of beads may be used not only as sprinkling cake. Many bakers add colorful pills, hearts or balls on the stage of kneading. Particularly relevant this method use in desserts that do not require baking. So sprinkling fully retain their shape and color.
All types of dressing of sugar - in a store
You need to buy a pastry topping? Come Confiseur online shop.
The range of dressing nonpareil sugar will satisfy even the most demanding pastry.
In addition to classic sugar globules, here you will find:
Topping Assorted
Flowers
Christmas trees
Vermicelli
Animals, etc.
All of sprinkling is of high quality, stability of form and color. All these types of nonpareils serve as an ornament, and if suddenly you are wondering - and & nbsp; where to buy confectionery posypku, the answer is obvious on the Internet. Its unobtrusive, almost neutral taste, does not affect the overall flavor ensemble dessert.
A nice bonus is a convenient package of dressing. Compact plastic container does not occupy much space and contains a sufficient amount of product for a few desserts.
Why sugar posypku worth buying in Confiseur?
Shopping for confectioners in Confiseur online store (Ukraine) - is:
A wide range of (there is everything from snowflakes to sweet dinosaur)
Cutting-edge trends and technologies
High quality of the goods
Convenient payment methods
Prompt delivery
Taking into account all the wishes of customers
The largest selection of sugar & nbsp; of dressing at affordable prices. In our store confiseur interent you will find more than 100 names & nbsp; different shapes of dressing. This noodles, balls, nonpareil, fish, butterflies, doves, flowers, snowflakes, Christmas trees, hearts. Often this type of decoration in other words, but you can buy pills in a certain category of the site, the abundance of which will surprise you. Powder for decorating cakes, cake pop, cupcakes, dessert for any occasion. Whether it's the New Year or Valentine's Day. Topping edible and harmless. Most colors of dressing nonpareil enables greater dream to create a confectionary masterpiece. Topping packaged in convenient plastic food packaging & nbsp;.
SUGAR sprinkling - universal confectionery decoration
One of the most popular and common pastry decorations - it's sugar sprinkling. Initially it produced only in the form of small balls. But then there were also other forms. Most colors of dressing makes it possible to create more than fantasize confectionary masterpiece.
What applies sugar sprinkling?
Sugar is used as molds and professional pastry chefs and ordinary housewives for home creations. They are used in industrial environments. It is a versatile decor, allows transform cakes, cake pops and other desserts for any occasion. Powder confectionery decorative assist in the creation of various ornaments and patterns on sweets.
What is the composition of the nonpareil? Topping nonpareil edible and harmless. Usually they are made from sugar, corn starch, palm, soybean or cottonseed oils and dyes. Different spreading contain other miscellaneous additives: confectionery glaze, vanillin, salt and the like All ingredients are natural, do not contain GMOs. Sprinkling with sweet odor.
How to use? Sugar spheres are applied directly to the surface of finished products. Sprinkling confectionery in the form of "pasta" can be used for kneading dough for a variety of baked goods. The use of decorations is multifaceted, it is used for almost all kinds of confectionery products.
Our shop confectionery equipment has a wide range of dressing sugar. On the site you will find more than 100 items of different shapes of dressing. Sprinkling pastry can be bought with the fast delivery in Ukraine or abroad.
---
---