Sugar, powdered sugar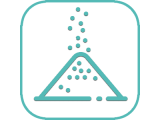 Icing sugar it?
What unites all the sweets? All kinds of pastries, sweets, cakes - anything? Of course, sugar. It was at that moment, when we found this unusual product, a new era began in the history of mankind. This product can be in unusual forms, not only in the form of a simple white sand.
If you are a professional pastry chef, then you know that for different purposes need confectioner's sugar. Sahara in our product range of the highest quality, and now we will acquaint you with a variety of sweet additives.
dextrose
This is a sweet dry glucose in the form of a white powder. It is odorless or impurities. "Sweetness," in pure form. Readily soluble in water or other liquids.
It is used for the manufacture of chocolates, different chocolate products. Added to enhance and preserve the palatability of the product and gives it softness. Enhances fermentation (which is useful for baking), promotes the formation of crispy, retards staling. Dextrose buy which can be delivered to Ukraine, is used to create a syrup, molasses.
isomalt
The product for the manufacture of hard candy and a variety of caramel sweets. It can tint in any color. It gives products volume, improves the structure, gives high sweetness. What is very important for the sweet tooth - isomalt does not cause tooth decay
.
Neta snow
White, sweet powdered sugar for decorating pastries with a delicious vanilla flavor. It creates the effect of snow, such as cakes, pies, cheesecake, cupcakes or cookies. It can be decorated with fruit. A very popular and many well-known product.
Glucose syrup
It is a colorless paste, which does not allow the sugar to crystallize. Glucose maintains the elasticity of products provides them a longer shelf life. It can be used for ice-cream, chocolate candies, ganache, napazhey and other sweets. Glucose syrup you can buy in a convenient plastic bag.
Trimolin
The inverted syrup, not crystallized, maintain softness, flavor and lightness of baking. White sweet paste will improve the structure of the dough. Manufactured from beet syrup. It does not smell.
---
---