Fillings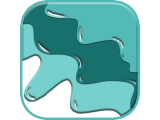 Confectionery fillings - a modest assistant pastry chef. They are not paraded as decorative items, and hide in the items themselves. Do you remember as a kid trying to quickly get to the core of cake to try stuffing? These are products spicing up the product, filling its special taste.
Add a little crunch to your delicacies will help biscuit flakes. Wonderful filling will be relevant in the chocolate candy or ganache. Crunchy layer in the cake or shtoyzele also will not leave anyone indifferent. flakes are often used for pasta. Included you will find a nice surprise: the recipe of sweets made of chocolate
.
In our store you will find a range of puffed rice - dry rice balls. Made of high quality rice grains without abnormal smell, have a pleasant sweet taste. Balloons:
useful
crunchy
multifunctional

& nbsp;
Confectionery fillings can be used not only as a filler, but also as an interesting decor for confectionery products.
Madagascar natural vanilla is designed to elevate the exquisite sweetness, adding them unsurpassed flavor. Buy vanilla on Confiseur site you can grade pods of Bourbon.
Gelatin sheets - an indispensable product. Professional bakers know that buying a simple gelatin in a supermarket - a dangerous idea. Many recipes require the use of only high-quality sheets of gelatin (eg, mousse cakes to fruit or chocolate). The gelatin is soaked in water for 4-6 minutes, after which excess water is drained.
To get everything for pastry, you can easily through our online store. A variety of fillings and necessary items to create wonderful sweet pieces are available for indecently low prices. Do not stop there, develop in their craft and have fun with creating sweet masterpieces! For your convenience we will deliver the goods to any place in Ukraine or abroad.
---
---