Chocolate bean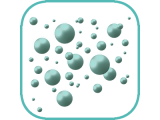 Our online store at a professional level, specialized in the sale of confectionery equipment. Directory is there a sufficiently large amount of the relevant goods at very reasonable prices.
We would like to note, confectionary decoration, which implies a:
Dragee chocolate.
Various spreading.
Chips.
Features Decor chocolate dragees
is a chocolate candy dragees, coated with glaze. A distinctive feature of this confectionery product - a wide choice of colors pills, their shape and filling
.
The target audience of buyers of our online - shop are both professional chefs and ordinary lovers of cooking delicious treats. In the confectionery decor offers you the coffee beans in chocolate. This Arabica coffee beans, which are coated with a thick layer on top of ecologically pure chocolate. In their preparation were used only quality foods. The use of chemical additives and dyes is excluded.
Also, for the preparation of original desserts can be purchased such as cocoa confectionery decoration grits.
---
---