Kraft wire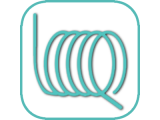 Fantasy confectioners leads them to give such creativity that simple townsfolk never dreamed of. A variety of confectionery products (their shapes, sizes and motifs) is really amazing. But only the best confectionary equipment needed for the best creations. Implementation of the brightest ideas is possible, if the hand is kraft wire.
Confectionery wire is designed for decorating cakes and flowers from sugar mastic. It can seal and the necessary elements of decor, and most act as decoration. Kraft-wire, usually made of iron, galvanized steel or aluminum wire, and then covered with a thin layer of paper. It provides a beautiful flower arrangements.
In our assortment you will find pink, white, brown, orange, purple, blue and other wire. Shop Online Confiseur offers to buy her a comfortable coil.
Features candy wire
High quality material provides high flexibility wires.
paper has a special coating to prevent corrosion and resistance to aging.
Has a rich color that does not fade.
Easy to transport and handling.
Different colors and sizes.
Long service life.
Floral Wire is also used to work with these colors. But the master confectioners have adapted it to decorate the wonderful songs from the mastic. The material will not harm the health of a sweet tooth and will not affect the taste of the products. You can safely get to work!
Do not stop there, develop in their craft and have fun with creating sweet masterpieces! Buy confectionery wire easily through our web site - with delivery across Ukraine and even abroad. We have only good prices and high quality goods.
---
---
Showing 1 to 1 of 1 (1 Pages)