Dyes are water-soluble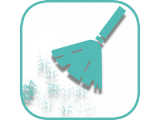 Dry food coloring ingredient - what is it?
Dry paint is, in fact, a powder that is made from both synthetic and natural food components. In both cases, they are safe for human health and do not cause allergies. Сonfiseur online store offers to buy a huge selection of color solutions for coloring and decorating any culinary fantasies. For those who are looking for where to buy food dyes, our catalog is an excellent option for choosing bright colors that can give any product originality and an extraordinary appearance. Food coloring for mastic is an ideal choice for housewives who want to learn or are already experimenting with the presentation of confectionery. They are also widely used in professional kitchens, thanks to which exclusive sweets appear in the windows of cafes and shops. Dry dye for mastic will help:
Paint the mastic for the cake
Dilute the dry powder in water or an alcohol solution for painting on confectionery
Add a sugar leaf, flower or gingerbread as a decoration
Use to color marshmallows or egg whites.
Where is the best place to buy dry paints
Our online store gives the most demanding customers the opportunity to buy food powder dyes at a good price, taking into account the individual preferences of the color range, since the range of shades of our products is quite rich. The price of food dyes in our store will pleasantly surprise those who for the first time decided to experiment with creating an exclusive dish, but still did not know where to buy dry dyes for mastic. We have made the search easier for both beginners and experienced pastry chefs by offering products made from food-certified ingredients. You can rely on a range of products from quality manufacturers with whom we have been cooperating for many years. Having decided to purchase this culinary component, you will be surprised that the price of food coloring in the Сonfiseur online store is so low and the range is affordable for all segments of the population. Dry confectionery food dyes are a great opportunity to make a bright, colorful cake or other confectionery product.
Why do you need water-soluble confectionery dyes?
Our dyes are food dyes in powder form. Can be used both in powder form and diluted (for painting): with water; alcohol They are intended to give a certain color or shade of color to a sugar flower, leaf, as well as gingerbread and other products. Paint its small details. The dry dye is separated with a solvent in the following ratio: a part of the paint on the tip of a knife to a teaspoon of liquid. This is a standard ratio, but it may change depending on the need. Also, our dyes can be mixed with melted white chocolate and protein masses. The result is a beautiful and unusual glaze. Our dry dyes are used for coloring the mastic surface, which gives confectionery products and their details a certain color. Dry dyes for mastic allow you to paint sugar flowers, as well as figurines, in the desired color. Applying such a dye to the surface gives it uniqueness and originality. Makes it colorful, bright and contrasting. Dry food colorings for mastic can be added to the mastic directly in dry form, if you need to color a small amount of mastic, for large volumes it will be more effective to do it with gel paints. Such dyes are applied to the surface of the product, both in dry and dissolved form, with the help of special pastry brushes. They provide wide opportunities for decorating confectionery products for both professional confectioners and amateurs. They allow you to make a product with an incredible palette of colors and shades. Offers of our company. Now you no longer need to look for answers to the question - what are dry food dyes, where to buy them. You can buy dry dye of any color and shade from us at a price affordable to a wide range of buyers. All offered dyes are made only from food certified materials. Therefore, they are absolutely safe to eat. By buying from us, you will provide yourself with high-quality food colors on favorable terms. In addition, you will receive a pleasant shopping service and service. Responsive managers will answer all your questions regarding the purchase of these products.
---
---